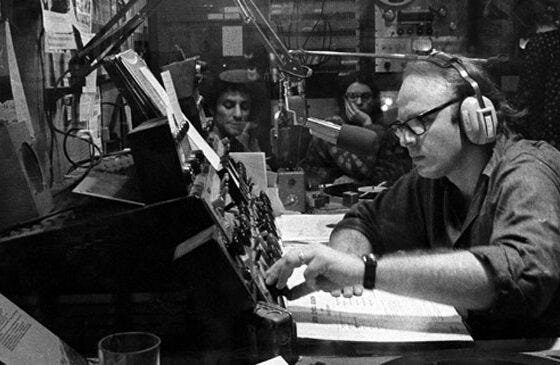 With the pandemic keeping everyone at home, the podcasting world has exploded again in 2020, with a lot of new people creating their podcast and using it as a way to connect with others they can no longer see IRL. Sure, most of them suck, but there are some that really stand out of the crowd, and here you have some of my favorites of the year so far.
Rabbit Hole
A lot of people will love Rabbit Hole because it focuses on a lot of cool ideas. It covers society, tech, YouTube and the internet as a whole. It's a very interesting podcast because it brings in a lot of pop culture topics and internet-related topics in a really fun way. There are also interviews with the YouTube CEO and a variety of other important people.
It Was Simple: The Betty Broderick Murders
This is an interesting podcast because it focuses on women's history, famous murders and true crime in general. If you like this type of content, you should totally check it out, as it's very immersive and a great experience.
Wind of Change
Wind of Change is a podcast about history, music and culture. It does have some conspiracy theories too, so if you're into that it can be well worth it. Plus, it gives a new perspective over a vast range of different historical and cultural topics.
Supernatural
Supernatural is hosted by Ashley Flowers, and she does have the very popular Crime Junkie podcast. You have that same format, but in this case you have all kinds of unique ideas like mysterious deaths, aliens, conspiracy and paranormal. It's a unique podcast for sure, and one that you should totally check out.
Home Cooking
Home Cooking is a fun new podcast that's all about cooking and trying out new recipes. It's fun and it allows you to access cooking lessons, while also talking about the world of foods and recipes as a whole.
The Adaptables
The Adaptables is great for book readers that also like watching the show made after that book. So if you enjoy seeing movies and reading books, you have them compared in this podcast and they outline differences and ideas very nicely.
Staying In With Emily and Kumail
It's an interesting podcast because Kumail Nanjuani has a great approach towards a multitude of topics. On top of that, their proceeds from the podcast go to charity, which is really nice. They do have a funny perspective over everything happening, so it's a rather uplifting podcast.
Hopefully one of these podcasts help fill the void for you like they have for Alex Kime.