Audio editing software for podcasting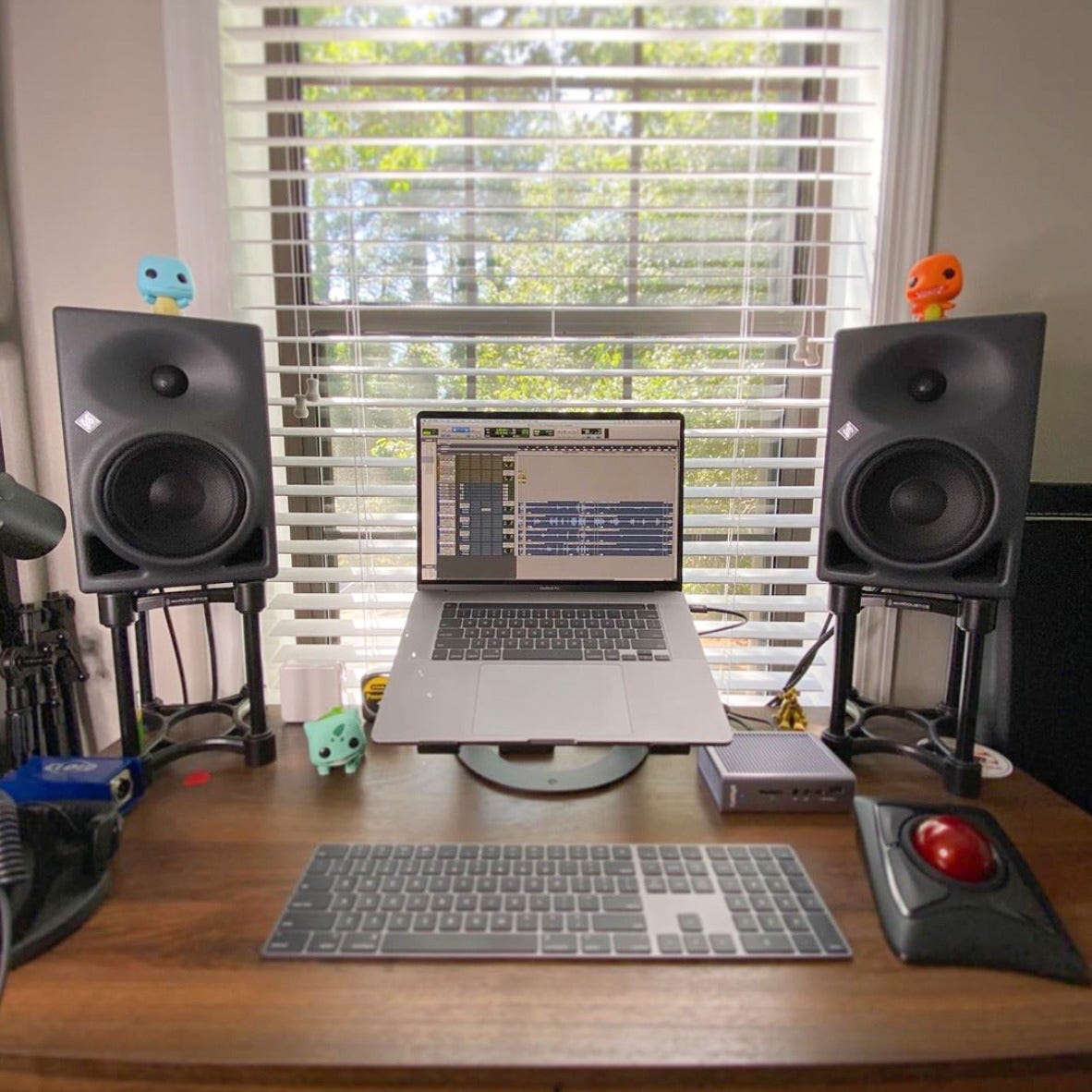 Alex Kime's setup includes a good luck Pokemon— very important.
Creating a great podcast requires a lot of planning, but you also need to have the right tools with you. Some podcast creators share the raw version of the podcast, but most of the time you will need to edit the podcast and make it sound as professional as possible. Thankfully, there are many different tools you can use here, as you can see below.
Audacity
Audacity is a free tool and it does provide you with a vast range of audio editing features. If you want to change the audio volume, crop, cut and modify any piece of podcast audio, then this will work very well for you. The fact that it's open source means you can easily modify and customize the app the way you want. Or you can use customized versions found online.
Adobe Audition
If you want a more professional tool that offers studio-level editing for a podcast, then Adobe Audition will be the best option for you. It really is one of the top options you can use, especially since it helps you grab audio, customize it and you can also export to other Adobe apps. The ecosystem is definitely a plus, but even if you use it on its own, this is a very good tool to help you edit your audio. You can do simple edits or complex edits with all kinds of audio effects if you want.
Descript
Descript started as a transcription software, but nowadays it's widely used for podcast editing. It's seamless, you can download it free of charge, and there's also a free version you can use too. Descript is very secure, and you do have the option to export your work to Premier or Final Cut Pro.
Reaper
Reaper is a very good DAW that has more editing features when compared to Audacity. You can run the app from your USB drive if you want and it's available on all major platform. The menus are very easy to use, and you will appreciate the high level of customization. It's a feature-rich tool, great for beginners that have a very low price point.
GarageBand
In case you just use Mac OS, you do want to try GarageBand. It's Apple's vetted audio editor and it can do wonders with your podcast. You certainly want to test it out for yourself, and you will find that it always delivers a very good experience and quality. Don't hesitate and use it if you own a Mac, you will be more than ok with it for podcast editing.
Each one of these podcast editing solutions are very reliable, dependable and professional. It's never easy to try and find the best podcasting approach, but with help from these tools you can easily create a stellar podcast. Whenever you need a bit of podcast editing done, all you have to do is to test these apps out. They are very dependable, user-friendly and suitable for all audio editing tasks you may want!