In his former life Alex Kime use to write and talk about microphones a lot in Chicago, sometimes even for money. The market has changed a lot since then, and while Alex use to suggest getting a USB interface with a XLR mic, that isn't 100% the case any more.
Selecting a good USB microphone is very important, especially if you want to have a successful podcast because no one enjoys listening to bad audio for long periods of time. When you look at the market, you can find a lot of types of USB microphones that are available today. Different units may have their features or benefits. Because of this reason, you need to compare all available units before you decide to buy the best one for yourself.
Don't forget to read reviews from other customers about some popular microphones. There are some essential details that you need to know, so you can pick the right USB microphone for helping you with your podcasting. By reading this article, you will be able to find the right unit for yourself.
Tips to Choose the Best USB Microphone for Podcasting
a. Select the right microphone type
Two types of microphones are recommended for podcasting, for example, dynamic and also condenser microphones. The dynamic microphone is suitable for you who love doing podcasting, especially when you record a podcast in your makeshift studio. A dynamic microphone is usually less sensitive than the condenser microphones. The condenser microphone is suitable for you who don't have a dedicated recording space in your place.
b. Check the polar pattern
A polar pattern may refer to a situation how your USB microphone can pick up and reject the sound. Most microphones usually have a unidirectional polar pattern. It means that they are going to pick up a sound in one direction. Some other USB microphones have multiple polar pattern systems. These microphones with multiple polar patterns can deliver flexibility when recording your sound in your podcast.
c. Look at the frequency response
When we are talking about frequency response, we are going to discuss the frequency range of your microphone. The microphone will pick up any sounds with low to high-frequency range. This frequency response is usually measured in Hertz. It is also a good idea for you to check the frequency response curve, especially when you want to know how your USB microphone may affect the sound of your voice.
d. Check the operating system required
Different microphones require to have different operating systems. Therefore, you need to check this specification very carefully. Some microphones are only compatible with Windows, while some other microphones can be compatible with Apple OS. Don't forget to look at the minimum requirements of the operating system required to turn on this microphone.
Some Examples of USB Microphone
a. Blue Yeti Studio Microphone
One of the most important features of this microphone is its ability to record multiple polar patterns. It can give you flexibility when you are planning to use this microphone. You can use the cardioid setting, figure-8 Omni, or stereo polar patterns for enjoying your great podcast recording. It can be a perfect choice for you who have a quiet and professional recording space. This microphone is compatible with the OS X 10.6.4 or Windows 7 and later.
b. Sennheiser MK 4 Digital Microphone
This is another popular USB microphone that is offered by the Sennheiser company. The price of this microphone can be more expensive than any other regular microphones. However, this unit has all the great features that are offered by this product. This MK 4 digital microphone can give you the full dynamic range and full audio quality from this unit. Its polar pattern is a cardioid setting that can be used to support your podcasting activity.
c. Audio-Technica 2020USBi
Are you looking for a good microphone for your needs? You can take a look at this product now. This is a condenser microphone that can deliver great sound quality at a very affordable price. This microphone is specially advertised for the project and home studio podcast making. It can be an ideal choice for instrument and vocal recording. Its frequency response is ranging from 20 Hz to 20 kHz. This microphone has a side-address style and cardioid polar pattern for offering the best podcasting experience for all users.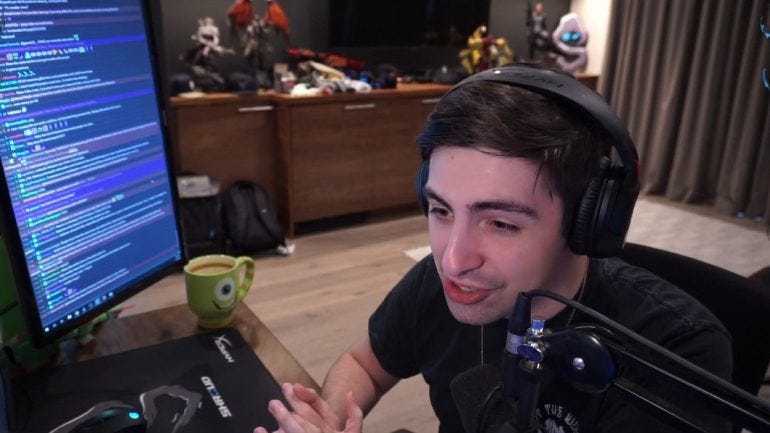 d. Rode NT-USB Microphone
It is one of the best microphones from Rode company. It can help you create a high-quality podcast easily. This device also comes with a built-in windscreen, so you can record your sound at any time you want. This microphone is equipped with its direct monitoring feature, so you can adjust the volume of your sound while recording. This mic is ideal for you who want to record instruments, vocals, or podcasts.
Sooo… Are you feeling about ready to start that Twitch livestreaming channel yet or nah?